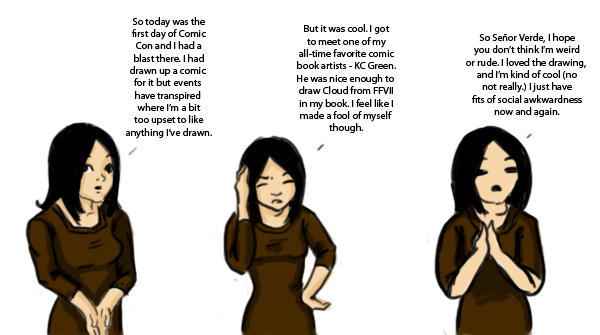 I'm really not that happy with this, but not because I'm trying to be all self conscious. I'm just kind of upset right now over things and can't focus. I had actually drawn a comic about the meeting with
KC Green
but was getting too frustrated at everything to even want to like it.
But whatever. COMIC CON WAS AWESOME. This was my first one and even though I was primarily by myself the entire day, it was sooooo much fun.
And the highlight of the day? Getting to meet Mr. Green. (Sounding pretty fangirly? I've been holding it in all day. But I'll stop.) There were a few other people I wanted to meet but they weren't there at the time. I did see Seth Green checking booths out though. He's my height @_@.